Hello there! Daphne is a Hong Kong-born London-based graphic designer, design researcher, and part-time composer. She has working experiences at magCulture Studio and AA Communications Studio. For inquiries, please feel free to drop an email.
---
︎Poster Design︎︎Identity
---
AA Taught Postgraduate Programmes:
MArch Juries and Keynotes
---
Every January at the Architectural Association School of Architecture, postgraduate students of the school participate in a panel of expert critics, where they present and exchange feedback on their final projects. The programme had been broadcasted live on the
AA YouTube channel
.
A colourful, fun & open approach to this identity reflects the mood of the school's juries. Image courtesy of the AA Communications Studio.
---
︎Year: 2022︎︎Size: 1080×1920px (Screen Poster)
︎Size: 297x420mm (A3 Printed Poster)
---
︎Design Research︎︎Publication Design
---
Language As Props: Hollywood Cyberpunk Cinema
---
A publication exploring the hidden fragmented Chinese inscriptions in the mise-en-scène of Hollywood Cyberpunk cinema. Along with case studies on Blade Runner (1982), Blade Runner 2049 (2017), Ghost In The Shell (2017) and Johnny Mnemonic (1995), and essay extract from New York based art curator Xin Wang.

---
︎Year: 2020︎︎Size: 135×200mm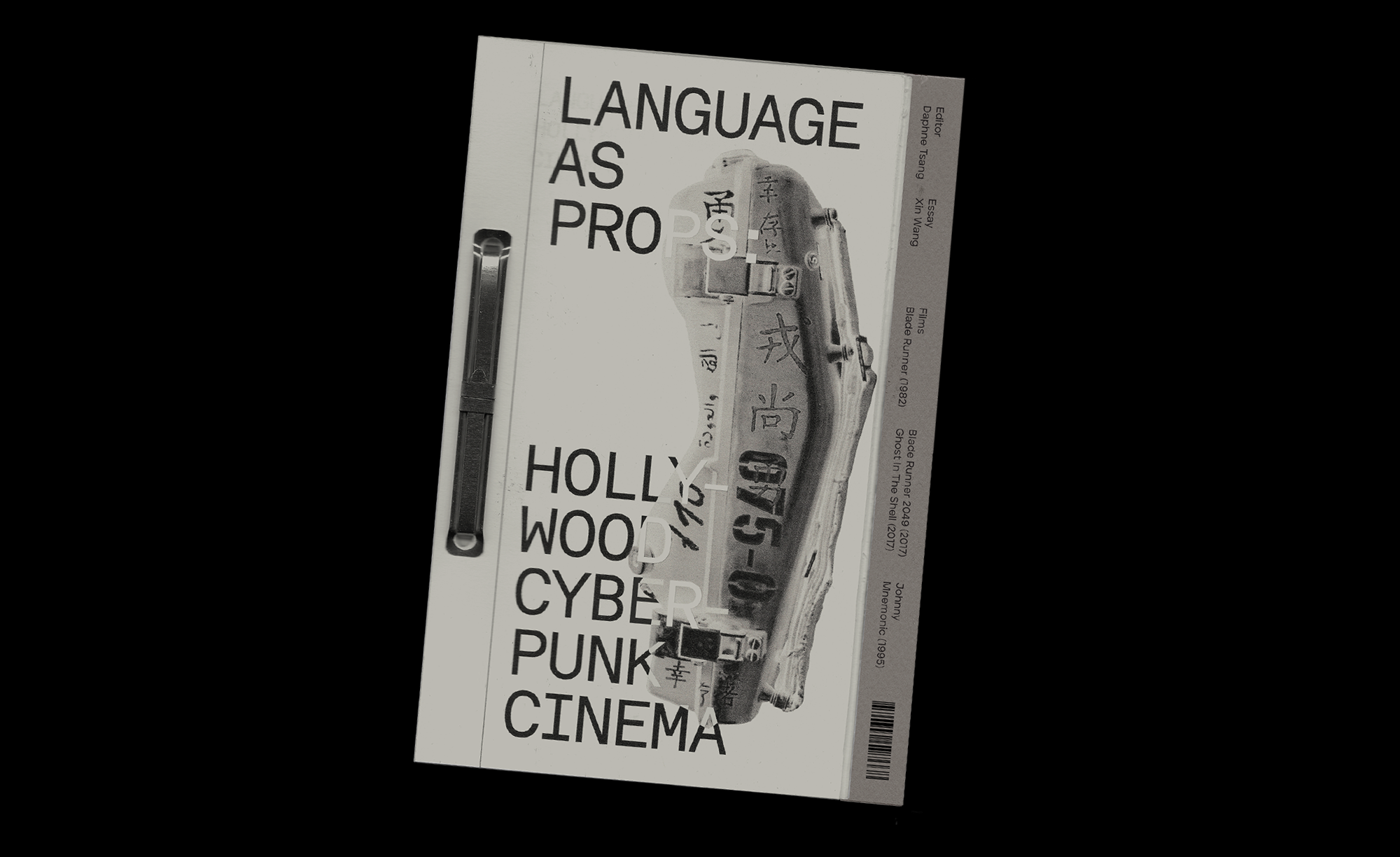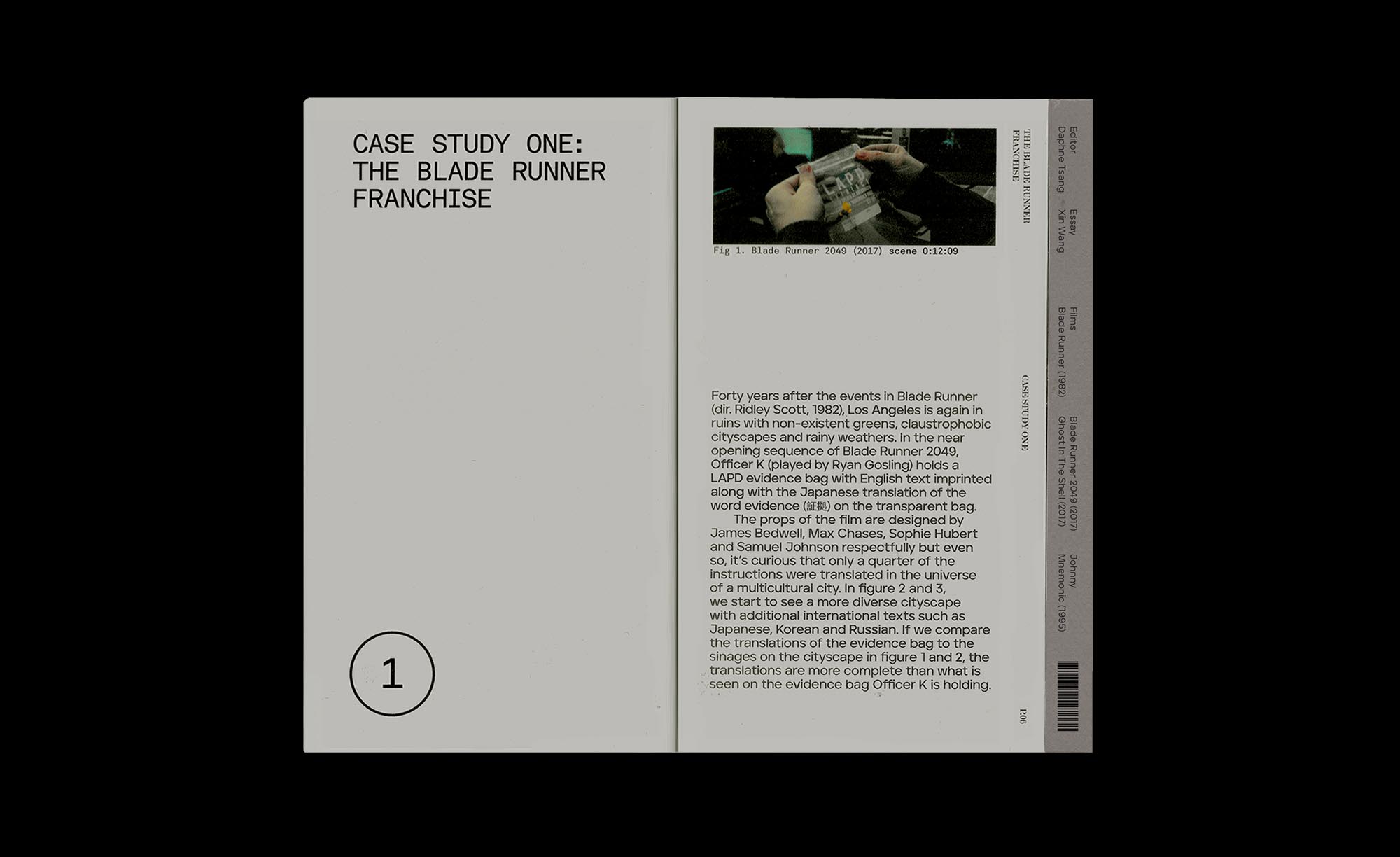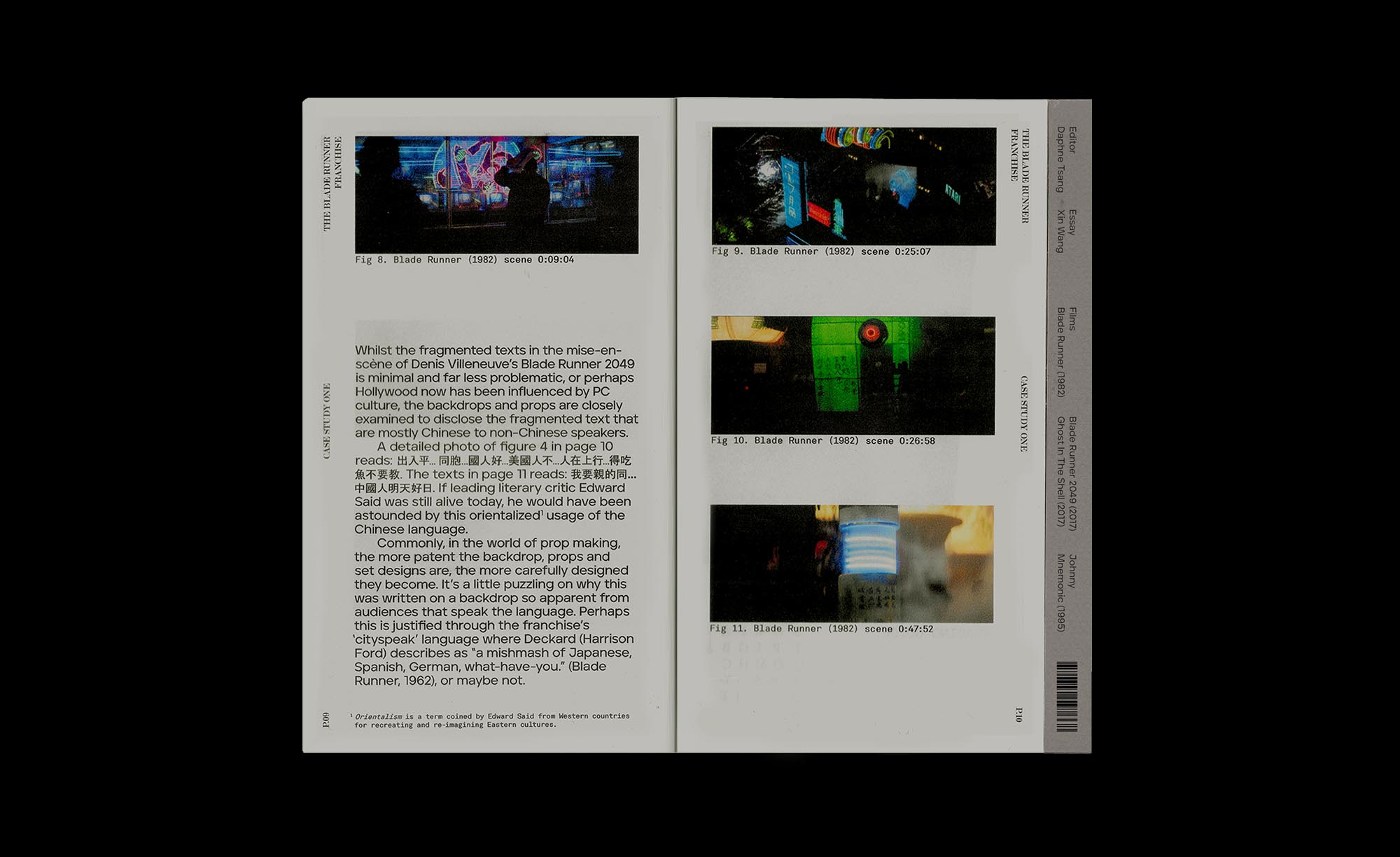 ---
︎Design Research︎︎Publication Design
---
A Visual Discourse On Hong Kong's Utopian Architecture
---
The Hong Kong government spends millions on expensive architectures in hopes to attract more tourists for iconic skyscrapers and landmarks. Is it a good thing? Are utopian architectures aiding the city? Or will it destroy the poor?

The publication's other half is flipped to invite participants and researchers to form a discourse between the invitees.

---
︎Year: 2020︎︎Size: 107×191mm (Envalope)
︎Size: 90x182mm (Publication)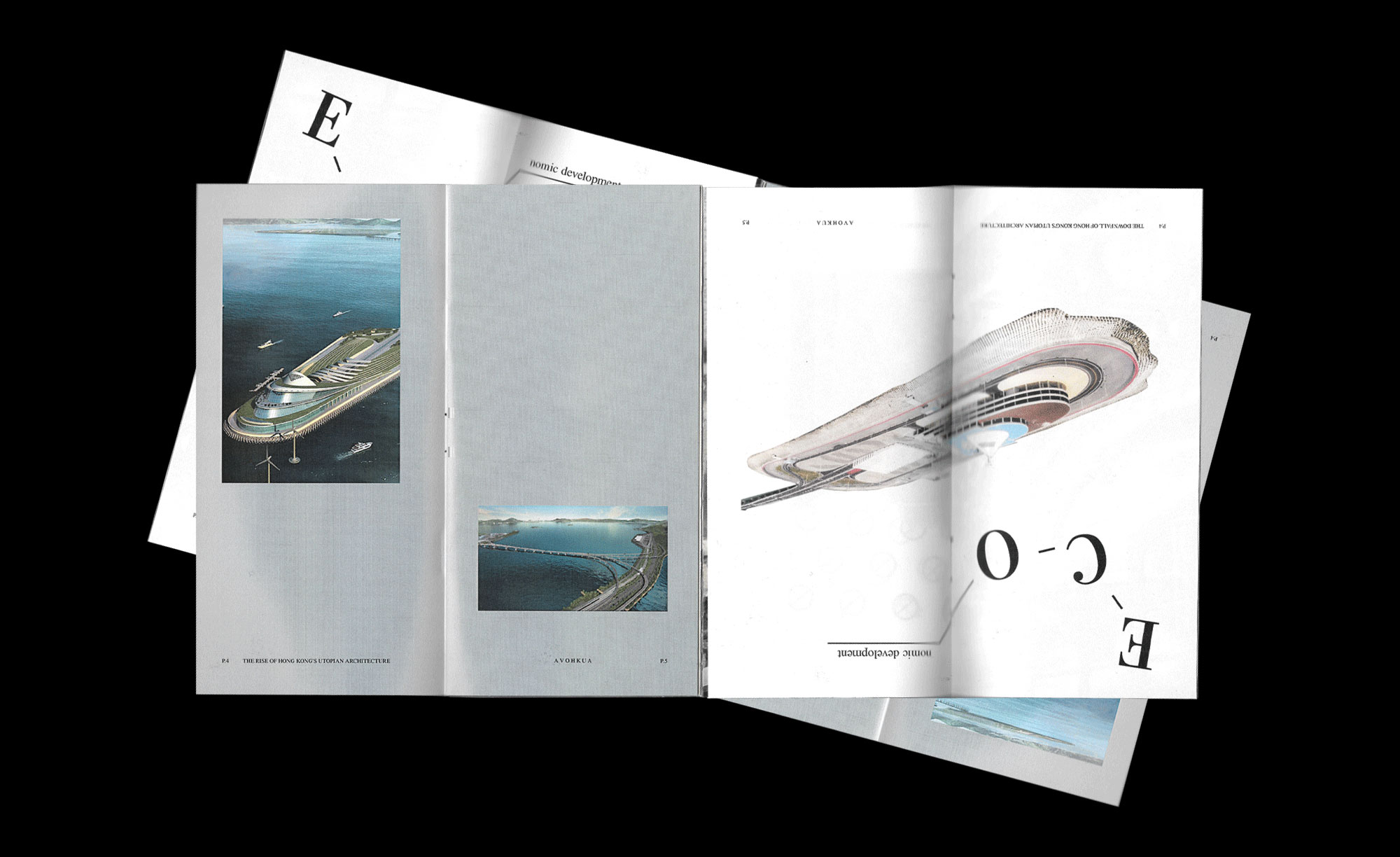 ---
A Line Which Forms a Volume 4
---
---