Hello there! Daphne is a Hong Kong-born London-based graphic designer, design researcher, and part-time composer. She has working experience at magCulture Studio. For inquiries, please feel free to drop an email.
---
︎Design Research︎︎Publication Design
---
Screenplays of a Heterotopic City: Techno-Orientalising Hong Kong's Cultural Identity
---
Screenplays of a Heterotopic City dives into the techno-orientalisation (the envisioning of Asia and its cultures) on Hong Kong's cultural identity through the mise-en-scène of science fiction cinema. By looking at the backdrops of the Blade Runner and Ghost In The Shell franchise, Johnny Mnemonic (1995), and 2046 (2004), revealed the hidden layers of the techno-orientalisation of Hong Kong. The revelations range from the misrepresentations of the culture by fragmenting the Chinese inscriptions in the backdrops of the Blade Runner franchise and Ghost In The Shell (2017), to using techno-orientalism as a political commentary in 2046 with dark colour palettes. This project also questions Hollywood's role in aiding the process of cultural erosion with misrepresenting the cultural identity of Hong Kong.

The artifact aims to apply techno-orietanlism's cultural envisioning in the context of mise-en-scène, to inform filmmakers of both Hollywood and the East not to misrepresent the culture that would aid the process of eroding its identity when techno-orientalising the city. A case study on Hong Kong's self-orientalisation is also inclusive to ensure the East does not encourage misrepresentations for the lens of Hollywood. Additional voices from Wong Kin Yuen's essay on Hong Kong's cityscape informs the audience where research of the city's historical context, the language it speaks, and the culture it offers are lacking, that the notion would then bring stereotypical elements. Seeing Hong Kong in Hollywood cinema is fascinating and filming the urban landscape of the city is not discouraged, but filmmakers should be aware of unknowingly taking part in the erasure of the identity.

---
︎Year: 2021︎︎Size: 159×246mm
---
︎Design Research︎︎Publication Design
---
Language As Props: Hollywood Cyberpunk Cinema
---
A publication exploring the hidden fragmented Chinese inscriptions in the mise-en-scène of Hollywood Cyberpunk cinema. Along with case studies on Blade Runner (1982), Blade Runner 2049 (2017), Ghost In The Shell (2017) and Johnny Mnemonic (1995), and essay extract from New York based art curator Xin Wang.

---
︎Year: 2020︎︎Size: 135×200mm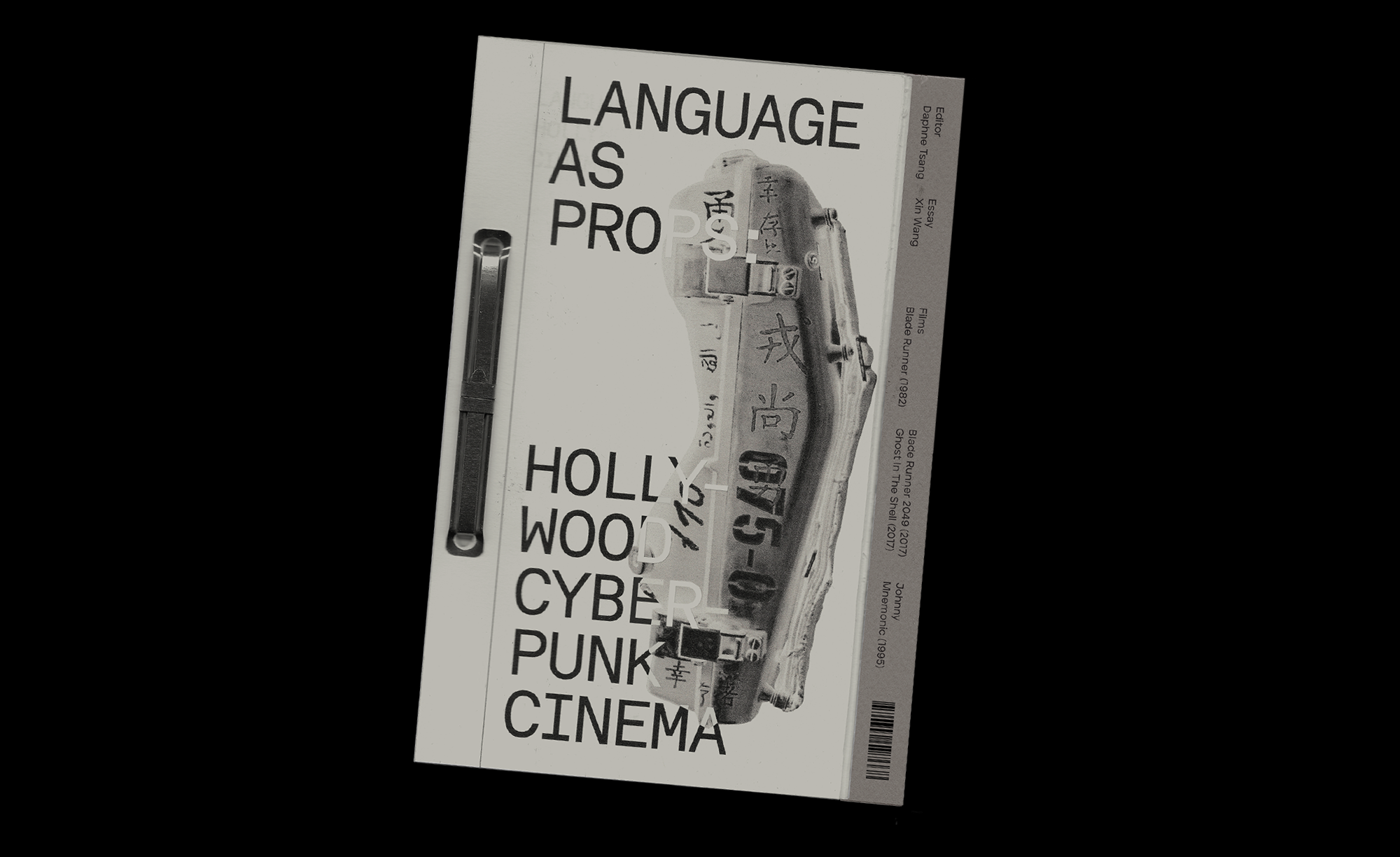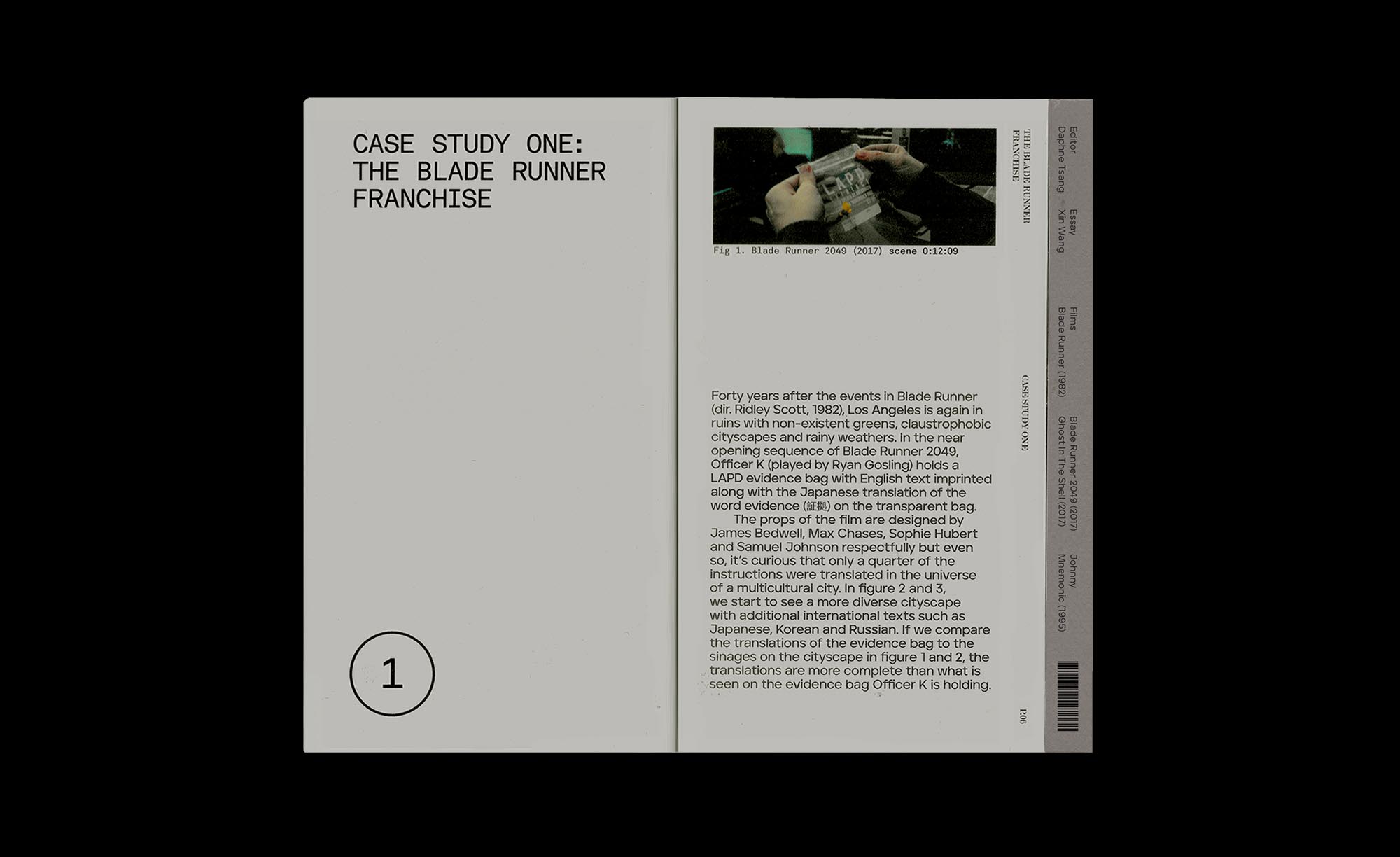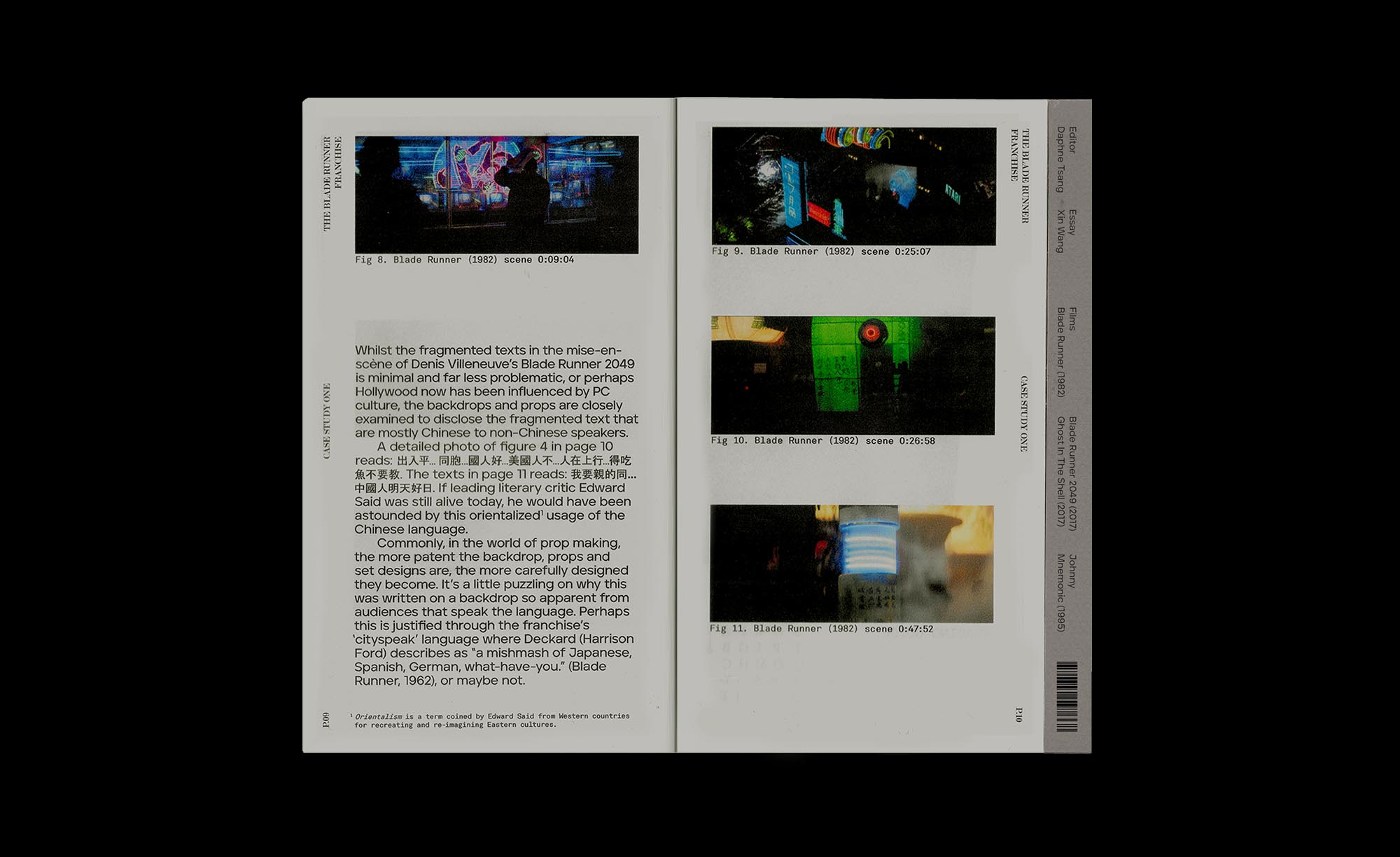 ---
︎Design Research︎︎Publication Design
---
A Visual Discourse On Hong Kong's Utopian Architecture
---
The Hong Kong government spends millions on expensive architectures in hopes to attract more tourists for iconic skyscrapers and landmarks. Is it a good thing? Are utopian architectures aiding the city? Or will it destroy the poor?

The publication's other half is flipped to invite participants and researchers to form a discourse between the invitees.

---
︎Year: 2020︎︎Size: 107×191mm (Envalope)
︎Size: 90x182mm (Publication)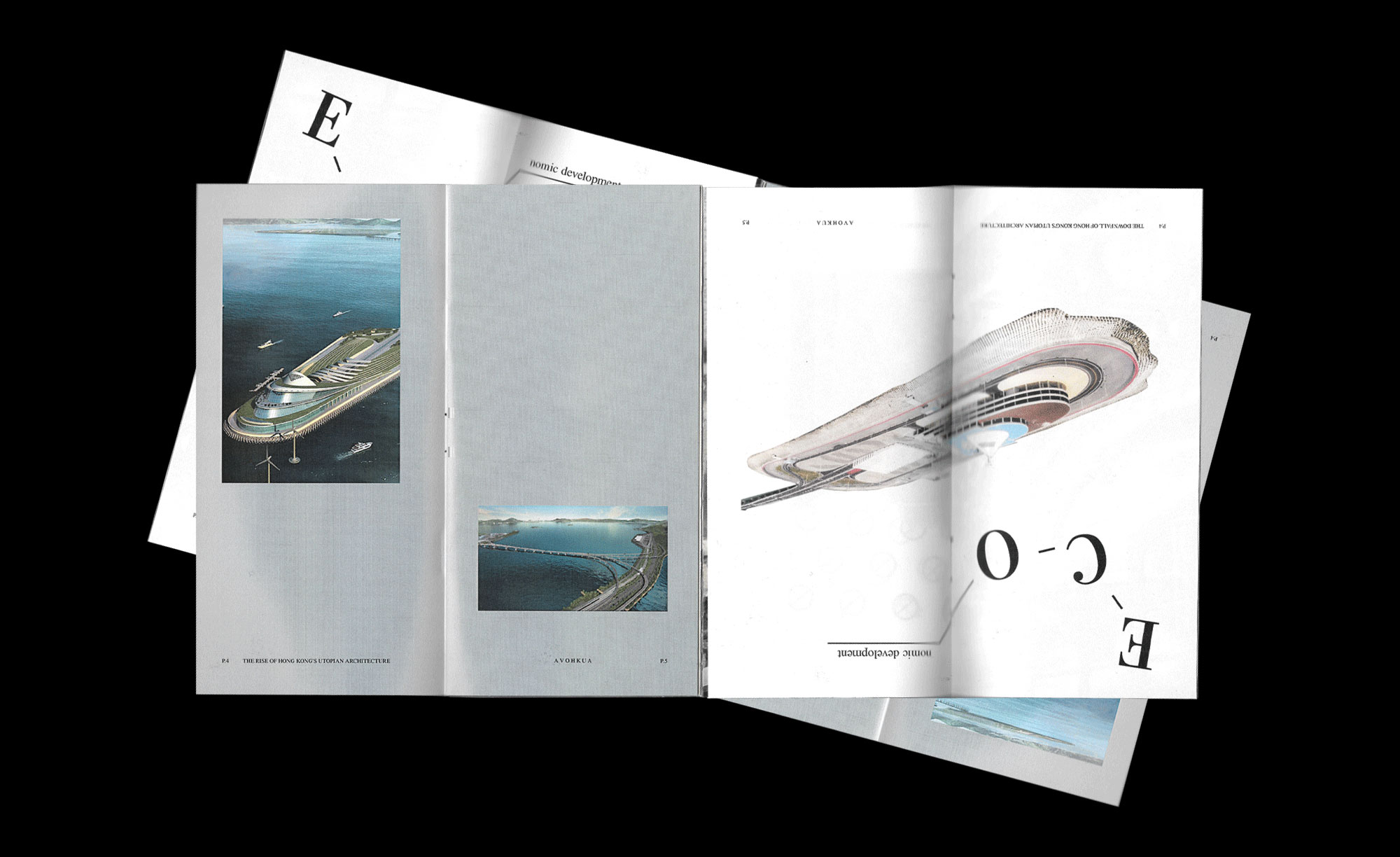 ---
A Line Which Forms a Volume 4
---
---